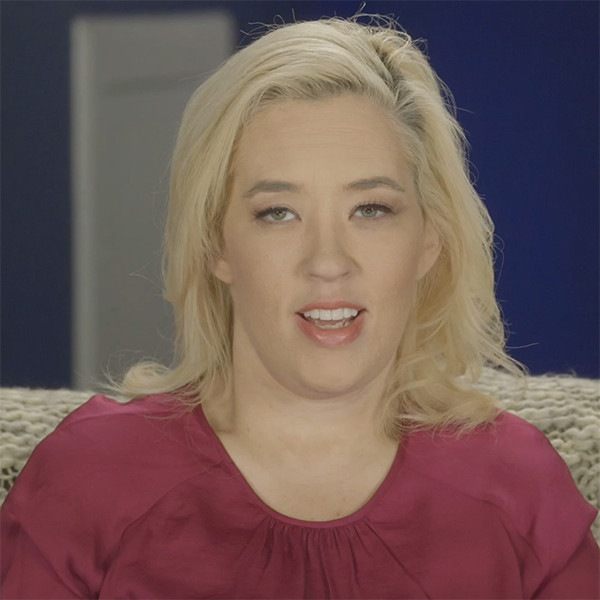 It's hard to believe that over the course of less than two months, the world has seen Mama June undergo such a dramatic transformation.
The reality star has documented her weight loss journey to slip into a size four dress on her hit WE TV show, Mama June: From Not to Hot, and it's been nothing short of a wild ride.
In seven episodes, June Shannon (mother to the unforgettable and endlessly entertaining Honey Boo Boo) has gone from 460 pounds to 160 pounds after weight loss and cosmetic surgeries.
So how come the world was so captivated by Mama June's adventure? Here are 5 reasons why fans couldn't get enough of the candid 37-year-old:
We're Invested: It's been five years since we all first met Alana Thompson chug go-go juice before getting on stage to shake what her mama gave her on Toddlers and Tiaras. In that solid chunk of time, the family has gone through countless changes and we've been keeping up with every step of the way. To see the latest step in the Thompson family saga unfold before our very eyes is just par for the course for viewers around the world who aren't ashamed to indulge in one of their favorite guilty pleasures.
You Can Take the Girl Outta Georgia: June may have traveled to California during the course of her series, but that didn't change her one bit. In fact, her entire weight loss transformation didn't change the core of who she really is. June is still all about her Southern roots through thick and thin, pun intended.
It's Mama's Way or the Highway: She may have had all the doctors, the personal trainers, the motivators, the chefs, the support system, but ultimately, the real work had to come from within. Mama June struggled a bit at times to come to terms with her new reality and healthy lifestyle, but once she set her mind to it, she found success. It just goes to show that in the end, Mama June had to tune out the haters (including her own inner critic) and handle things her own way.
She's the Ultimate Revenge Body: First there was you-know-who, then there was Mama June. The entire premise of Not to Hot was based around the fact that June was going to make a splashy entrance to her Sugar Bear's wedding. The red dress was picked specifically to turn heads and leave her ex reeling with regret. In the end, who doesn't love a good revenge story, right?
Everyone Loves a Happy Ending: Despite the dysfunction and countless cringe-worthy moments, fans still want to see everything turn out A-OK for Mama June. After the show, it seems like she's got her family and her health in order, and her love life is next up on the list. Do we smell another spin-off about Honey Boo Boo's mom finding herself a man? Only time will tell…
Why the World Couldn't Get Enough of Mama June's Weight Loss Transformation
Tags: #Healthy Lifestyle #Weight Loss #Weight Loss Info #Weight Loss News #Weight Loss Recipe #Weight Loss Trick