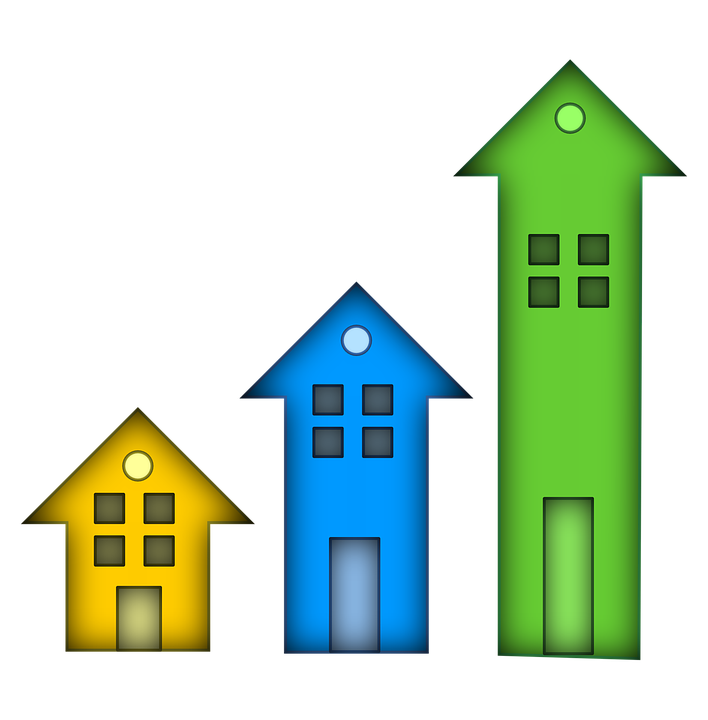 Omega Healthcare Investors, Inc. (NYSE:OHI) is a U.S. REIT that invests in long-term healthcare facilities. As such, it will be affected by the GOP promised repeal and replacement of Obamacare. The Obamacare law is fiscally unsound over the longer term. That factor needs to be addressed, and it is likely it will be. Longer term, demographic changes due to the aging of the Baby Boom generation should continue to engender good results for OHI for the next 10+ years. The nearly 8% dividend payer OHI may be a good way to invest for the longer term in this well-positioned industry. OHI has the credit ratings of BBB- from Fitch and S&P and Baa3 from Moody's. While low, these are still considered "investment grade."
The recent trend in OHI's portfolio distribution makes the repeal and replacement of Obamacare more worrisome (see charts below).
As readers can see, OHI has moved significantly away from a fee-for-service structure to a structure more dependent on Medicare Advantage; and it expects this trend to continue through 2020. OHI expects this to translate into slower growth going forward. Medicare fee raises tend to be smaller than fee-for-service raises. Prospective investors should be mindful of this for the longer term.
For shorter-term investors, realize that OHI's greater dependence on Medicare Advantage may make it very susceptible to the whims of Congress. Even the fee-for-service area is expected to see more bundled services, and/or they will be subject to more "value based" adjustments. The fee-for-service areas will have to worry about what Congress does too.
Still it is hard to ignore OHI's historically great performing stock (see chart below).
OHI's 17.3% CAGR for its stock price since the beginning of 2003 is impressive. On top of that, OHI paid $9.30/share in dividends from 2011 to 2015. Combined with the stock price increase, OHI has presented one of the best returns in the market (see table below).
The 10-year total return of 446.2% looks particularly enticing.
OHI's results look good even compared to its industry, which has great demographic tailwinds (see chart below).
Again OHI (in blue) has experienced impressive performance, even when compared to a strong industry – Healthcare REITs.
The table below shows OHI's portfolio breakout:
As readers can see, most of the portfolio is Skilled Nursing Facilities/Transitional Care. Of the Medicare Acute Hospital Discharges, about 43% are referred somewhere for post acute care. Of these 43%, about 49% are referred to SNFs, which are 89% of OHI's business. OHI will have a lot of business coming its way from the Baby Boomer generation's upcoming transition into retirement. The chart below depicts SNF occupancy by age:
The above should tell readers that OHI's business should expand steadily as the US population ages (see charts below on US aging).
The above tables indicate relatively fast, steady growth in the area of the population which will most benefit OHI's business. Good demographic tailwinds are always an attractive positive.
The above seem to assert that OHI's business should survive and prosper in the future. How about the nearer term?
In Q4 2016, OHI performed well, but not spectacularly. It reported:
Net income of $129.9 million or $0.63/common share.
Revenue of $194.89 million – a miss by $0.25 million. This was up +11.2% from Q4 2015.
FFO of $171.5 million or $0.84/common share.
AFFO of $0.88/common share – a beat by +$0.03/share. This was up from $0.81/common share a year earlier.
FY2016 AFFO of $3.42/share compared to $3.13/share in FY2015.
FY2017 AFFO guidance of $3.40-3.44 per share. The $3.42/share midpoint is flat from FY2016.
FAD ("Funds Available For Distribution") of $0.80/common share. The Q4 2016 dividend was $0.61/share. This was upped to $0.62/share for Q1 2017.
FAD guidance for FY2017 of $3.10-3.14 per share.
Operating revenues of $234.5 million.
The FY2017 guidance for AFFO and FAD above excludes the impact of new investments beyond planned capital expenditure projects, and it reflects higher interest costs from converting OHI's $250 million term debt from variable-rate debt to fixed-rate debt and projected higher variable rates throughout 2017. That means that any new buys in 2017 should add to the above numbers since they would be expected to be accretive.
It is hard to say exactly what will happen in 2017. OHI has said it believes 2017 will be particularly challenging for the skilled nursing facility industry. However, that may mean that OHI will be able to pick up some great bargains in 2017. It raised $1.3B in 2016. It invested $1.3B in 2016. Pro forma EBITDA is in excess of $900 million. The company has a funded debt to EBITDAR ratio of 4.7 times. With its investment grade credit ratings of BBB- from Fitch and S&P, and Baa3 from Moody's, OHI should be able to make purchases if it so desires. However, the management did mention that it expects increasing regulations to take up more of its time and expense in 2017. Investors will have to wait to see how all of this plays out.
The two-year chart of OHI may provide some technical direction for a trade/investment:
Longer term, there does seem to be a downtrend in place. Given OHI's guidance of flat FFO growth for FY2017, it seems unlikely that the stock will trend rapidly upward. The Price/AFFOPS ratio using the 2017 guidance is about 8.97x. This seems like a low multiple for such a historically great performing stock. However, it is perhaps not so low given the forecast of "no growth". It is perhaps not so low with the forecast of increased regulation of SNFs. It is perhaps not low given the GOP's desire to "repeal and replace Obamacare" within a year or so. The repeal and replacement of Obamacare could spoil results for both 2017 and 2018 even if it turns out to be a good law.
When you add in the recent "recession indicator" – the January 2017 -5.2% year-over-year drop in gasoline demand – you have to worry about OHI's performance in 2017. On top of that, the S&P 500 is overpriced on a historical basis. As of the close on February 9, 2017, the forward 12-month PE ratio for the S&P 500 was 17.3. This is above the five-year average of 15.2 and the 10-year average of 14.4. The S&P 500 would have to drop about -12% to get to the five-year average forward 12-month PE level. These things move OHI to a HOLD for 2017 so far. The dividend is a good one at almost 8%, but the stock price may continue to trend downward in the above described situation. It is only a HOLD for now, but OHI is still worth watching. There may be some better news eventually.
Note: Some of the fundamental fiscal data above is from Yahoo Finance.
Good Luck Trading/Investing.
Disclosure: I/we have no positions in any stocks mentioned, and no plans to initiate any positions within the next 72 hours.
I wrote this article myself, and it expresses my own opinions. I am not receiving compensation for it (other than from Seeking Alpha). I have no business relationship with any company whose stock is mentioned in this article.
Omega Healthcare Is A Solid Company With A Good Long-Term Outlook – Omega Healthcare Investors, Inc (NYSE:OHI)
Tags: #Healthcare #Healthcare Info #Healthcare News #Healthcare Recipe #Healthcare Trick