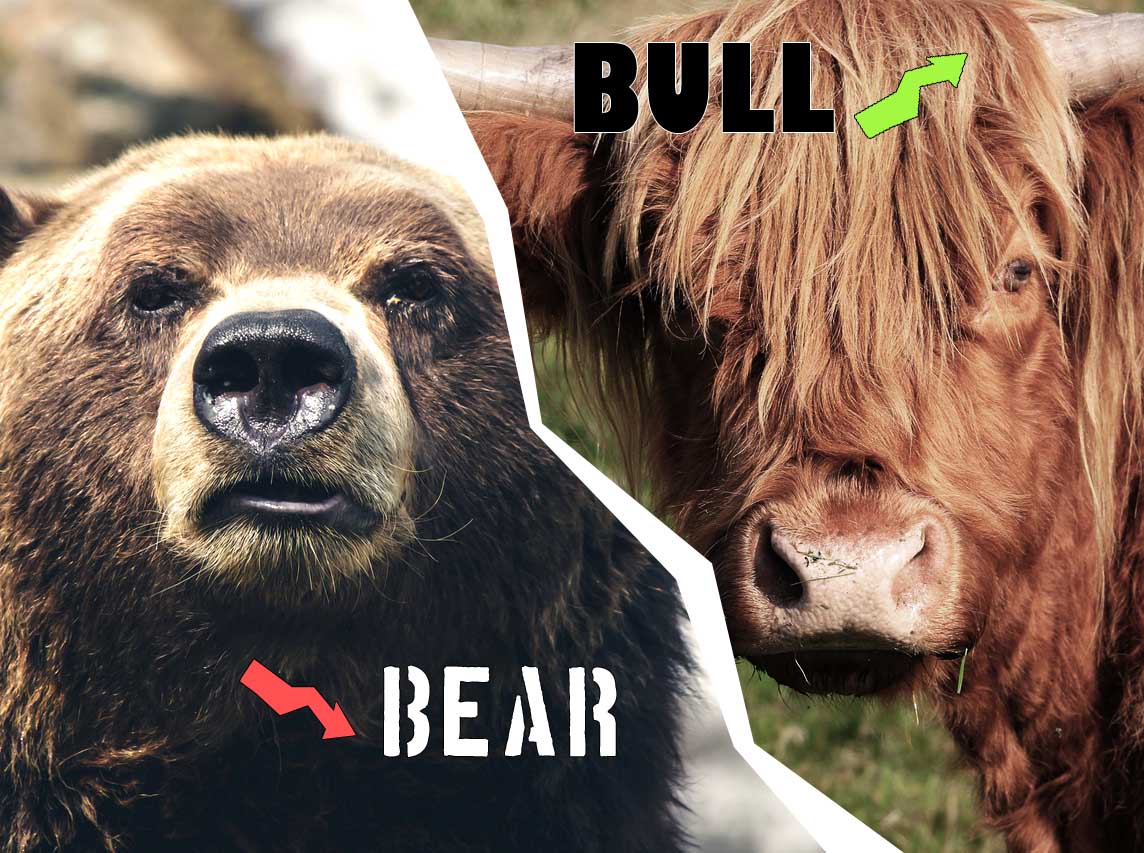 Business Summary via OHI investor's site
"Omega Healthcare Investors is a triple-net, equity REIT (NYSE: OHI) that supports the goals of Skilled Nursing Facility (SNF) and Assisted Living Facility (ALF) operators with financing and capital. We're partners with over 75 of the most future-focused, growth-oriented operators in the U.S. and U.K., accelerating their growth strategies with a $1.25 billion unsecured credit facility and proven access to the largest public equity and debt markets in the world."
The Bears' Perspective
Healthcare Reform Could Result In Extreme Headwinds
If I'm not mistaken, I've seen the CEO of Omega Healthcare Investors refer to some aspects of the GOP reform bills as "draconian." If he saw the following headline, I'm betting he breathed a sigh of relief: "Inside the life and death of Graham-Cassidy"
That article noted, "… the Graham-Cassidy bill marked the fourth Obamacare repeal bill failure since the summer began."
Despite the 0-4 results, Graham was quoted in the piece as being sanguine concerning the possibility of an eventual repeal. "Today to me, it's not a matter of if, it's now when," Graham said of repealing the Affordable Care Act. "Because this idea makes sense. Let's say we fail. Let's say we continue to fail. You've seen the damage done to the party, donors, people upset. The good news is I see enthusiasm for the first time among Republicans about an alternative to Obamacare."
Investors' fears of negative results for OHI in the event ACA reform succeeds are real.
In late 2000, the US Senate's Special Committee on Aging released a report entitled "NURSING HOME BANKRUPTCIES: WHAT CAUSED THEM?" The following excerpts provide a synopsis of that document:
"In the fall of 1997, Congress passed the Balanced Budget Act ("BBA"), intended to reduce Medicare spending on skilled nursing by $19.8 billion over 5 years with a new prospective pay system."

"When we sat down with HCFA and Congress in developing this system, it was widely expected that skilled nursing care would experience a $19.8 billion reduction upon implementation of PPS. The reality has been that the PPS has cut more than $35.6 billion from SNF care – $15.8 billion more than originally anticipated."

"After the repeal of the Boren Amendment (effective for federal fiscal 1998-2000), Medicaid rate increases (average: < 3.0%) have lagged underlying estimated cost inflation (average: 4-7%)."

"As a result, the public companies added over $5 billion in transactional debt at high EBITDA multiples. Market caps peak at $14 billion in March 1998, despite the gathering storm clouds…"

"Over the past year, five of the largest nursing home chains in the country declared bankruptcy. Now, these companies, which operate about 10 percent of the nursing homes in the United States, are reorganizing under Chapter 11."

"Bottom Line – the combination of a 20% reduction in Medicare revenue/day, already low margins, a fixed cost structure, rising debt costs and rising operating costs = Chapter 11."
Could ACA reform result in a repeat performance? Obviously, that depends on the particulars of the bill. However, the short answer is, "You bet it could."
It is important to note that Omega receives roughly 85% of revenues from SNFs. The source of approximately 90% of SNF incomes flows from Medicaid and Medicare payments.
(Source: Omega Supplemental)
Forget ACA Reform, Medicare And Medicaid Are On Life Support
This section consists of excerpts from the Centers for Medicare and Medicaid Services (CMS) trustees report. I'll not pretend that I have provided an exhaustive review, as the PDF weighs in at 2MB. Hopefully, this provides a very quick glimpse of the difficulties facing those who will rely on future Medicaid and Medicare payments.
"The Medicare program has two separate trust funds, the Hospital Insurance Trust Fund (HI) and the Supplementary Medical Insurance Trust Fund (SMI). HI, otherwise known as Medicare Part A, helps pay for hospital, home health services following hospital stays, skilled nursing facility, and hospice care for the aged and disabled. SMI consists of Medicare Part B and Part D. Part B helps pay for physician, outpatient hospital, home health, and other services for the aged and disabled who have voluntarily enrolled."

"HI services are inpatient hospital, skilled nursing facility, home health, and hospice."

"The estimated depletion date for the HI trust fund is 2029, one year later than in last year's report. As in past years, the Trustees have determined that the fund is not adequately financed over the next 10 years."

"In 2016, HI income exceeded expenditures by $5.4 billion. The Trustees project modest surpluses to continue in 2017 through 2022, with a return to deficits thereafter until the trust fund becomes depleted in 2029."

"The HI trust fund has not met the Trustees' formal test of short-range financial adequacy since 2003."

"Total Medicare expenditures were $679 billion in 2016. The Board projects that expenditures will increase in future years at a faster pace than either aggregate workers' earnings or the economy overall and that, as a percentage of GDP, they will increase from 3.6 percent in 2016 to 5.9 percent by 2091 (based on the Trustees' intermediate set of assumptions)."

"Medicare expenditures represented 3.6 percent of GDP in 2016. Under current law, costs increase to 5.6 percent of GDP by 2041, largely due to the rapid growth in the number of beneficiaries, …"
OHI Operators Are Experiencing Serious Issues
Investors familiar with OHI are aware two of the company's top ten operators are behind on rent payments. One of those companies is facing liquidity pressures. To date, the arrears amount to three months' rent for each operator.
Additionally, three of Omega's top ten operators are responding to information requests from the Department of Justice.
I will note that in researching the SNF industry, it is apparent that Senior Nursing Facilities are a frequent target of lawsuits.
(Source: Omega Supplemental)
As noted above, a significant percentage of Omega's operators report EBITDAR below 1%, indicating those companies are struggling to pay rent.
Rising Interest Rates Could Depress REIT Valuations
Conventional wisdom states that REITs suffer during periods of rising interest rates. However, there is evidence to the contrary.
The following are some pros and cons:
REITs are considered less attractive when investors gain access to high-yielding bonds during a period of rate increases.
Increased interest rates increase borrowing costs. Due to the structure of REITs, there is a greater reliance on debt than in most other industries.
The value of any asset is equal to the sum of future cash flows produced by that asset, with each future cash flow discounted to its present value. Fluctuations in interest rates affect discount rates.
However, REITs that took on debt at a fixed interest rate will have an advantage when market interest rates rise, albeit an edge that may be temporary in nature. If a REIT's interest rate is fixed, the market value of that REIT's liabilities will, in effect, decrease.
An increase in market interest rates is generally indicative of a strengthening economy. Consequently, many REITs will flourish due to greater demand.
When considering an investment in a REIT during a shifting interest rate climate, numerous factors must be considered. For example, property development is more capital-intensive than property ownership. Therefore, an increase in interest rates would have a greater negative impact on a REIT that relies on developments versus a REIT managing existing properties.
Furthermore, constraints on new supply caused by higher development costs, coupled with increased demand resulting from a strengthening economy, can increase occupancy rates and rent growth, thereby increasing property values.
There have been 16 periods since 1995 when interest rates have risen significantly. REIT returns were positive for 12 of those periods.
Nonetheless, conventional wisdom can sway markets. I had a conversation with a professional investment manager within the last month. He insisted that all REITs always suffer due to rate increases.
My position is that every REIT must be evaluated individually during periods of rate increases. Conventional wisdom that runs counter to data can work to the advantage of a savvy investor.
For a deeper look into the interaction of REITs with rate increases, see SA contributor Simply Safe Dividends' article: "Higher Interest Rates Impact REITs: What Dividend Investors Need To Know."
Additional Concerns
Omega projects adjusted FFO per share of $3.42-3.44 for this fiscal year. This would be flat from last year. At the end of Q2-17, Omega's reportable FFO on a diluted basis was $151 million, or $0.73 per share, compared to $172 million, or $0.87 per share, for the second quarter of 2016.
The Bulls' Retort
Omega Healthcare enjoys broad geographic diversification…
(Source: OHI investor presentation)
… as well as a well-diversified portfolio of operators.
(Source: OHI investor presentation)
Only 10% of leases expire prior to 2022…
(Source: OHI investor presentation)
… while regular rent increases are scheduled into the operator's leases.
The following minimum rents are due under OHI's financing leases for the remainder of 2017 and the subsequent five years (in thousands):
| | | | | | |
| --- | --- | --- | --- | --- | --- |
| 2017 | 2018 | 2019 | 2020 | 2021 | 2022 |
| $24,407 | $50,019 | $51,246 | $52,493 | $53,681 | $55,008 |
Omega's triple net lease structure insulates the company from many costs, as tenants are required to pay all real estate taxes, building insurance, and maintenance.
It has a strong balance sheet with no debt maturities until 2022. Variable rate debt stands at less than 1x EBITDA. The company has $1.1 billion in liquidity.
(Source: OHI investor presentation)
OHI's credit rating of BBB- is investment grade.
As the US population ages, demographics serve as an enormous tailwind.
OHI's yield compared to that of peers is robust…
… and the company has increased the dividend payout for 20 consecutive quarters.
(Source: Above two charts by Brad Thomas)
The company's valuation relative to FFO is also attractive.
(Source: Investor Presentation)
Its history of increasing revenues is impressive.
Omega Is Working Aggressively To Address Struggling Operators
I'll let the company spokesman speak for me:
"The 1 tenant that's $10 million behind, literally the LCs and personal guarantees beyond cover that, well beyond. So that's collectible."

(Source: OHI Q2 2017 earnings call)
In other words, the operator has funds that OHI can appropriate, and those funds are more than cover the sum owed.
It is also reported that nine facilities operated by one of the struggling operators has been purchased by an existing Omega tenant.
Signature Senior Living is one of the operators in arrears. Signature and Omega are working aggressively to limit the damages, as is evidenced by the following headlines:
Capital Senior Living of Dallas to acquire Signature Assisted Living's 12 senior communities

"Dallas-based Capital Senior Living Corp. said Monday it will acquire all of Signature Assisted Living of Texas' senior communities, expanding its properties in the state by nearly a third."

"The transaction will add 12 assisted-living and memory-care properties to Capital Senior Living,"

Legend acquires five Texas facilities

"Wichita-based Legend Senior Living is expanding its Texas presence with the acquisition of five Signature Senior Living residences."
To date, Omega has sold over two dozen of Signature's facilities in an ongoing effort to ameliorate the situation.
The second operator in arrears is ARK. Omega's senior management is on record as stating that a worst-case scenario would result in OHI leasing the Ark properties to another operator(s) at a loss of a penny a quarter in FFO. Not exactly an Apocalypse Now scenario.
Enough About The Operators in Arrears, How 'Bout Everyone Else?
I agree that investors should be concerned about the two companies in question. However, two operators do not Omega's portfolio make, no more than two investments comprise my stock portfolio.
I'll readily admit that I did not investigate every operator associated with Omega. I did, however, dig deep enough to find that some of the operators are flourishing.
Let us take a look at Maplewood Living, one of Omega's ten largest operators. Once again, some headlines and excerpts:
Maplewood Senior Living And Omega Healthcare Investors To Celebrate Groundbreaking For Upper East Side Project

"Inspir | Manhattan, a modern senior living community, will be a luxury 23-story, 212,000-square-foot high-rise featuring 215 units of assisted living, enhanced care and memory care residences. It will be the first ground-up project of this scale in the area in more than two decades."

Potential $5 Billion Development Pipeline Planned for Maplewood's Inspir Brand

"Within five years, Smith anticipates rolling out at least 10 more Inspir communities, and between 20 and 40 buildings could be up within 10 years – making the Inspir brand significantly larger than the entirety of Maplewood today."

"The timing is right to launch this effort, Smith believes. In places like New York City, where developers face extremely high barriers to entry, senior housing for years has not been seen as the "highest and best use of real estate," he said. This has created an acute lack of supply. With demographic shifts now occurring, the status quo has changed."
Now let us shift to Diversicare Healthcare Services (NASDAQ:DVCR), another member of OHI's top ten.
Diversicare currently runs 76 SNFs with over 8,500 beds in ten states. The company has been in operation since 1989 and earned its way onto the NASDAQ in 1994.
Since 2012, it has increased revenues from $200 million to $600 million. In that time span, EBITDA has increased by a factor of 4.5x.
Over the past three years, Diversicare has increased revenues at a rate of 20% per year. EBITDA has increased at a 33% annualized rate.
It has doubled in size over the past three years and has a targeted growth rate of 5-10 facilities per year. Since 2014, the number of facilities the company operates has grown from 45 to 86.
So there you have it. Omega's portfolio doesn't consist of an assortment of wastrels barely eking out an existence.
A Word About Omega's Dividend
OHI raised the dividend a penny a quarter for twenty consecutive quarters. It has a stated dividend policy to maintain an adjusted FFO payout ratio below 85%.
OHI's dividend appears safe, with the dividend currently at 72.7% of AFFO. My assumption is that in most scenarios, management will continue to increase the dividend up to the 85% AFFO threshold.
Now To The Meat Of The Matter
I'll readily admit that I was leery about investing in Omega after weighing the pros and cons I listed above. What follows allowed me to invest in the company with a degree of confidence.
The following paragraph is taken from Omega's investor site, and it speaks volume:
"Through 2016, Omega ranked 2nd among healthcare REITs with a 247.1% ten-year total shareholder return and was 9th in total shareholder return among all REITs. Omega's ten-year total shareholder return also outperformed the RMS (62.3%), S&P 500 (95.7%) and the DJIA (106.4%). It marked the seventh consecutive year in which Omega was in the top ten of all REITs in ten-year total shareholder return."
It should also be noted that the senior management team has an average tenure of 16+ years.
C. Taylor Pickett is the CEO and has served in that capacity since June 2001. At the age of 55, he probably has a few more years before he passes the reins to his eventual successor.
The prowess of this company's management team means a great deal to me. It also speaks volumes to witness the level of insider buying reported below.
| | | | | |
| --- | --- | --- | --- | --- |
| Insider Buys | Date | # Shares | $ Amount | Price per Share |
| Callen Craig | 6/2/2017 | 15,000 | $471,000 | $31.40 |
| Korman, Bernard | 11/4/2016 | 100,000 | $2,900,000 | $29.29 |
(Data Source: Scottrade)
Insider buys of that magnitude indicate management has great confidence in Omega's future. It is akin to a player in Texas Hold 'em, pushing all in on the turn… when he knows the river card!
Last Thoughts
In the Bulls' Retort section, I didn't address ACA reform or the prospect of cuts in Medicare and Medicaid. In truth, I am quite concerned about both issues. The best way I can explain my ambivalence on the topic is with the following quote:
"I'm all in favor of the democratic principle that one idiot is as good as one genius, but I draw the line when someone takes the next step and concludes that two idiots are better than one genius."

– Leo Szilard
In other words, who knows what the amalgam of idiots and geniuses (a reflection of the electorate) in Washington will do? I'd never make any investment decisions if I truly pondered the possibilities of differing government initiatives. I'd be paralyzed with fear.
I own a small position in OHI, which I purchased near the current level. I am of the belief that one will never buy a great company in distress if the negatives are the only coins thrown onto the scale.
I invest in the shares of "distressed" companies on a fairly regular basis. By always purchasing relatively small positions, I keep my risk fairly low. The outperformers in this group more than compensate for my occasional misstep. I mitigate the risk with a foundation of stalwart corporations providing regular dividends.
Sources
Disclosure: I am/we are long OHI.
I wrote this article myself, and it expresses my own opinions. I am not receiving compensation for it (other than from Seeking Alpha). I have no business relationship with any company whose stock is mentioned in this article.
Additional disclosure: Please conduct appropriate due diligence before making any investment. This article is not a recommendation to buy or sell any stock.
Omega Healthcare, An 8% Yield And Huge Insider Buys: A Deep Due Diligence Dive – Omega Healthcare Investors, Inc (NYSE:OHI)
Tags: #Healthcare #Healthcare Info #Healthcare News #Healthcare Recipe #Healthcare Trick #Healthy Lifestyle