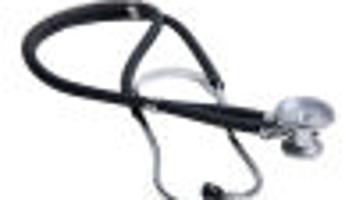 The peak of the baby boomers — post World War II babies born between 1946 and 1964 — is hitting with approximately 10,000 people turning 65 daily. The aging of America is well underway with 20 percent of the population older than 65 by 2029. Added to the longevity of current seniors — women live to 83; men to 80 — there is a need to adjust to an aging public and encourage a healthy lifestyle.
Part of the change for Medicare's focus on health was the creation of the Initial Preventive Physician Examination or IPPE. Medicare pays for one IPPE per beneficiary per lifetime for beneficiaries within the first 12 months of the effective date of the Medicare Part B coverage period. This is also called the Welcome to Medicare Preventive Visit.
Your healthcare provider will do a medical and social history, review your mental health risk factors, your functional ability and level of safety in your current living environment, do a physical exam and discuss end of life planning include advance directives, which directs healthcare providers on your end of life choices. Finally, upon completion of the IPPE visit, counseling or additional referral for preventive services will be done.
Medicare does not cover routine physical examinations. The IPPE is the once-in-a-lifetime covered physician visit that will have all patient coinsurance or deductible amounts waived. There will be no out-of-pocket cost to the newly turned 65-year-old patient.
Don't wait! Contact your provider within 12 months of turning 65 and take advantage of this once per lifetime Initial Preventive Exam with no cost to the patient.
Ask the important questions and listen well to the risks.
If you did not get your IPPE/Wellness Exam in 2016 and you are still within the 12 -month period of your initial Part B/outpatient and doctor coverage you can still get the visit at no cost.
Don't wait, as the scope of the visit is extensive.
Remember: This is a once in a lifetime benefit. It is not the Annual Wellness Visit/AWV. More on that next time.
Need more information? Ask your provider or his office as they are well aware of this great Medicare benefit. Or the Social Security office has the "Medicare and You 2017' booklet. Another excellent teaching tool.
HealthCare Buzz: Turning 65? Get your initial preventive exam | Southern Idaho Local News
Tags: #Healthcare #Healthcare Info #Healthcare News #Healthcare Recipe #Healthcare Trick #Healthy Lifestyle