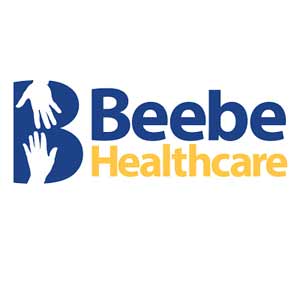 Beebe Healthcare will host a nursing job fair from 4 to 6 p.m., Thursday, Sept. 21, in the Sunshine Café at the medical center in Lewes. Job applicants will be able to speak to a nurse recruiter and have on-site interviews.
Candidates must register by emailing employment@beebehealthcare.org. All candidates must bring a copy of their resume to the job fair.
Opportunities available include Clinical Decision Unit, Intensive Care Unit, Float Pool, Stepdown and Medical-Surgical Unit. Qualified full-time candidates may be eligible for a sign-on bonus of $3,000 to $5,000. Other open positions include nurse manager and operating room nurse.
The award-winning team at Beebe Healthcare is seeking dedicated, experienced, patient-focused professionals. Candidates must have a minimum of one to two years of acute care experience. For most units, CLS and ACLS certifications are required. Casual and per diem positions also available.
Beebe Healthcare in Lewes is the premier healthcare facility in Sussex County, serving a thriving beach and vacation resort area, and a growing year-round population. Beebe Healthcare offers employees a unique opportunity to not only love what they do, but love where they live and work.
Employees play a pivotal role in Beebe's continued success. Attracting and retaining the best healthcare professionals is Beebe Healthcare's top priority. Beebe offers an excellent patient-focused environment, exciting career opportunities and leading-edge technology with supportive, progressive leadership. Joining Beebe Healthcare means joining an exciting healthcare team that is deeply committed to the community. Employees can take advantage of an excellent benefits and compensation package.
For detailed job descriptions, go to www.beebehealthcare.org.
Beebe Healthcare to host RN job fair Sept. 21 in Lewes
Tags: #Healthcare #Healthcare Info #Healthcare News #Healthcare Recipe #Healthcare Trick